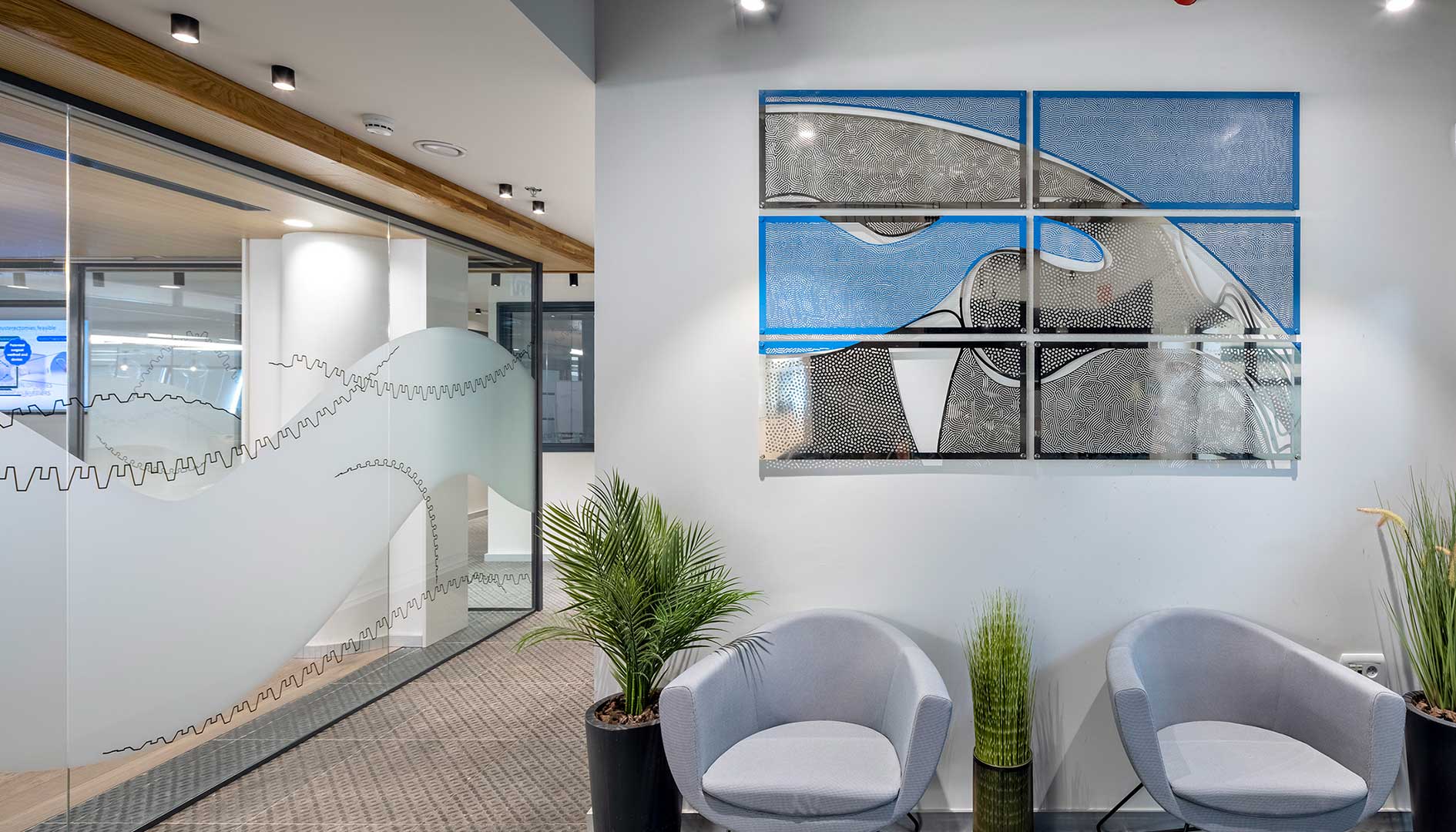 MEMIC
A contemporary project with Memik, a company specializing in medical equipment and miniature robotics. During the process, we discovered different varieties of new technologies. It is exciting to be part of the ongoing innovation of leading companies in their field. 
Part of the challenge in this project was to create privacy while maintaining transparency in the open space area, which is made entirely out of glass. We did this by whiteboards stickers Designated for glass and thus allowing light to enter the space while still maintaining privacy and functionality. The whiteboards are a significant part of the daily routine of the company's engineers and it was important for us to incorporate them as part of the design language in the workspace.
At the entrance we incorporated elements of different body cells made by tiny iron cuts using photochemical burning – the elements had everything we aspire to: The implied story of the company, artistic timeless graphics, combining different technologies to achieve interesting visual solutions.
In the conference rooms and cafeteria, we combined colors and elements to create a light atmosphere that grants a visual escape from the daily routine.
Photography: Uzi Porat