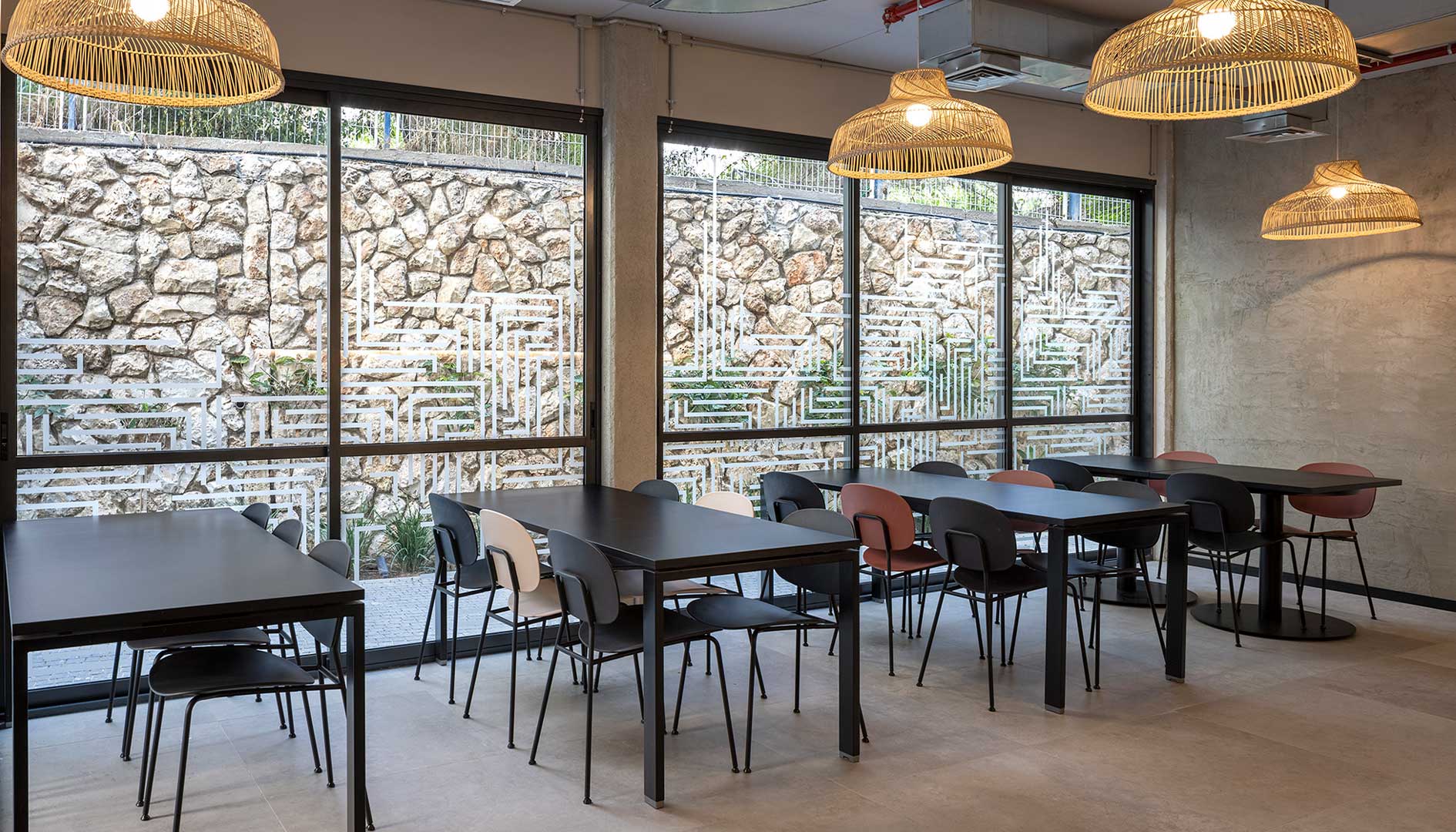 Target Call
This project is a rebranding in which we have integrated the visual language of the brand and its values in the workspace. 
The brand provides its customers call center services for some of the largest companies in the country, so service and personal attention are at the heart of the brand's values. We enjoyed creating an iconic, young, and up-to-date design language while maintaining a modest and humble design that reinforces the company's values. 
In the cafeteria we combined printing on plates, in the lobby of the company we created a lighted wall with a CNC cut, we created a wood panel that gives the counter a fresh look.
The company has two branches – in Sderot and Ashdod, in Sderot we worked alongside the architect Hagai Nagar and in Ashdod, we worked directly with the company.
Photography: Uzi Porat