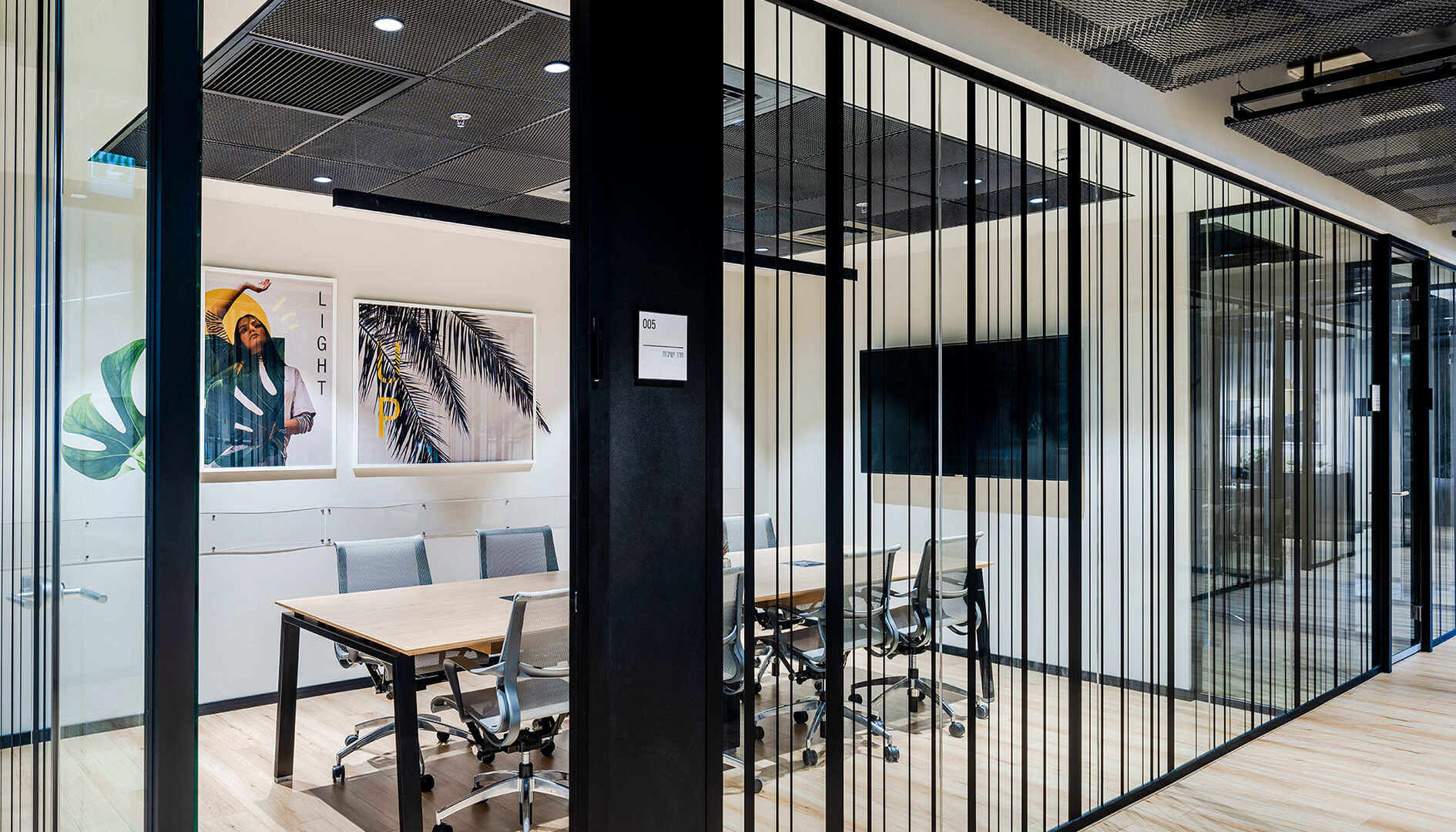 Target Care
It's always fun when our customers accept our eclectic and innovative design proposals. For Target Care, in collaboration with the architect Hagai Nagar, we worked with all kinds of materials and solved all kinds of interesting challenges: a very special milky glass, designs with plans; neon elements; 6-meter high graphics; framed art that flows into the wall; and signage. 
The black stripe on the glass creates a feeling of privacy, while allowing an open and transparent work space. Among other things, we also worked on a series of murals on concrete and plastic walls, which was as usual the favorite part of our house illustrators. 
Project Managers: Dina Biger and Sapir Vankin 
Wall Illustration: Niv Rashi and Nitzan Zamir.
Photography: Uzi Porat