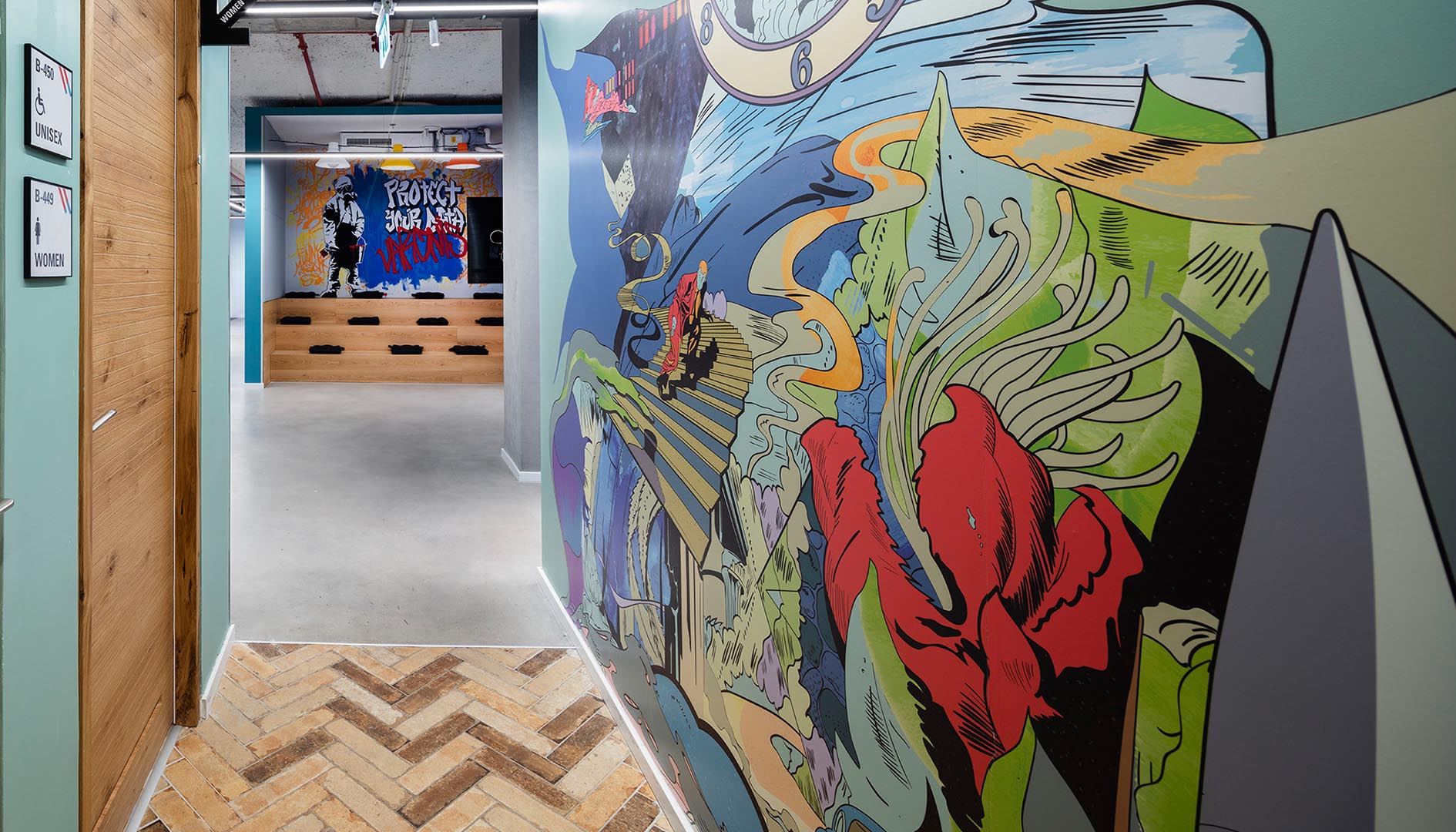 varonis- fourth floor
Together with Gindi Studio, we worked on this amazing and unique project that allowed us to play with the graphic and content of the space.
The design is based on a comic series from the 1950s; powerful superheroes and mysterious characters who tell the story of a company that specializes in information security for the world's largest companies.
The graphics included hand-painted illustrations, cool graffiti collages, 3D elements and illuminated walls that suit the brave customers we love so much.
Architecture & interior design: Gindi studio
Photography: Uzi Porat