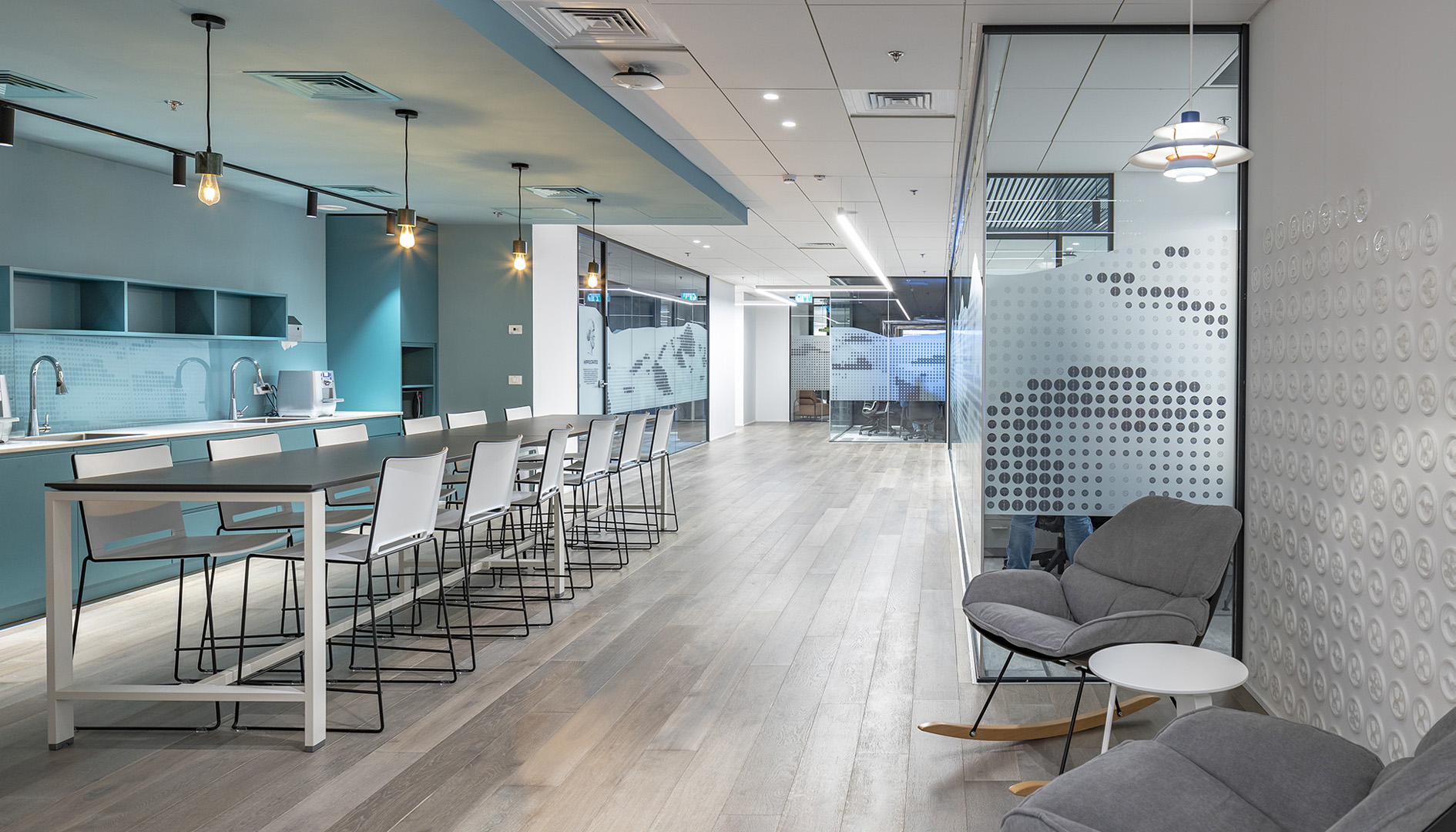 Allscripts
Allscripts , an American company that has acquired the Israeli start-up Dbmotion, which aims to enable direct communication between the various medical service providers and the physician treating the patient and to know his entire medical history
The company's research and development center is located in Be'er Sheva for ideological reasons to revive the Negev . The human component in the company is very important to the CEO.
Apart from the geographical choice to settle in the south of israel , working  the field that will improve the life of all of us, another thing that impressed us is a company with the highest female present we have seen recently in R&D.
In cooperation with Orbach Halevi Architects and the company's CEO, we created a design language that connects the desert landscapes created by the icons of the medical world.
Architecture & interior design: Auerbach Halevy Architects
Photography: Uzi Porat