industrial
design
Industrial design
We're a different kind of graphic design firm. By combining strategic rigor, with bold creativity and a unique sense of space, we manage to develop products that emphasize the visual language of our clients. Our industrial designers use different and new production technologies; materials; colors; shapes, and typography to add character and personality to each of the spaces we design.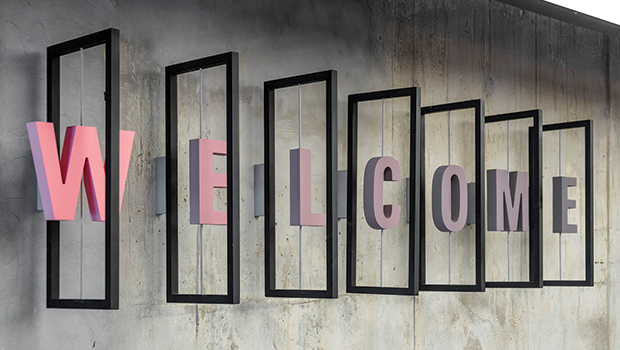 Let's Talk >>
SIGNAGE
We design signage that guides people through the physical environment and enhance both their experience and their understanding of the space. We work to create a smart flow between different areas, both interior and exterior, allowing for a smooth transition from the public space into the private.
motion
graphics
In a world of visuals, originality and innovation are essential to creating a unique and lingering experience. We use groundbreaking wall graphics, new technologies and integrate digital art into the space to create this effect, challenging preconceptions of dimensions and spatiality. Interactive walls and experiences; three-dimensional details, and motion graphics are only a small part of our toolbox to tell the brand's story and create a unique user experience.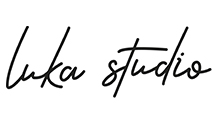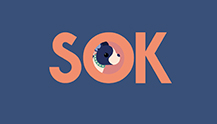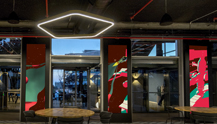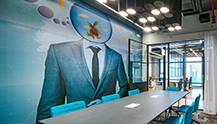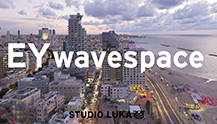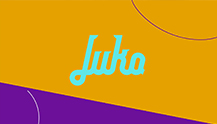 Graffiti and Art
We believe that smart and beautiful spaces can be a source of creativity. We use art and graffiti to inspire and improve the experience of visitors and occupants.
what clients think about us

"We are extremely happy with the work of Luka and our clients as well! They surprised us with different and innovative ideas for our space. The final result really tells the story of our company. They were very professional and patient throughout the whole process. The materials and the work are of the upmost quality, they paid attention to even the smallest details"

Amnon Sayeb, CEO- GeoEdge

"The final result is wonderful and the service was fantastic. They really understood what we wanted! I really recommend Luka, they finished the work right on the deadline and realized all our design goals. Plus, they're really fun to work with"

Revital Alenbogen, HR Manager- Panoramic Power

"An excellent service, all the way from the design to the installation stage. The work is beautiful and impressive, and working with them was a pleasure, they are organized and well managed"

Nehami Levi, Acquisitions and Supplies Manager- ISS Israel

"The work was excellent and it turned out exactly as we wanted, I could say even better than we expected. They worked under a very tight schedule and they let us change the design several times until we were fully satisfied. The feedback we've gotten is amazing. I strongly recommend Studio Luka!

Dr. Keren Raz-Nezer, Principal- Meitar High School

"The project was a success. The office got a brand new look, and the space was transformed into a young and inspiring environment. The design process was handled with care, attention, and patience, and was executed professionally. Luka has a young and innovative perspective. I recommend Luka with all my heart, loved working with you and I'll be glad to work with you again!"

Tzipi Klipstein, Vice President- Valuecard

"The room looked wonderful! I can tell that we were very satisfied with the final result, the room looked beautiful and professional, just what we wanted. The work process was also excellent"

Ilai schartzman, CEO- Nespresso Petah Tikva
some of our happy clients