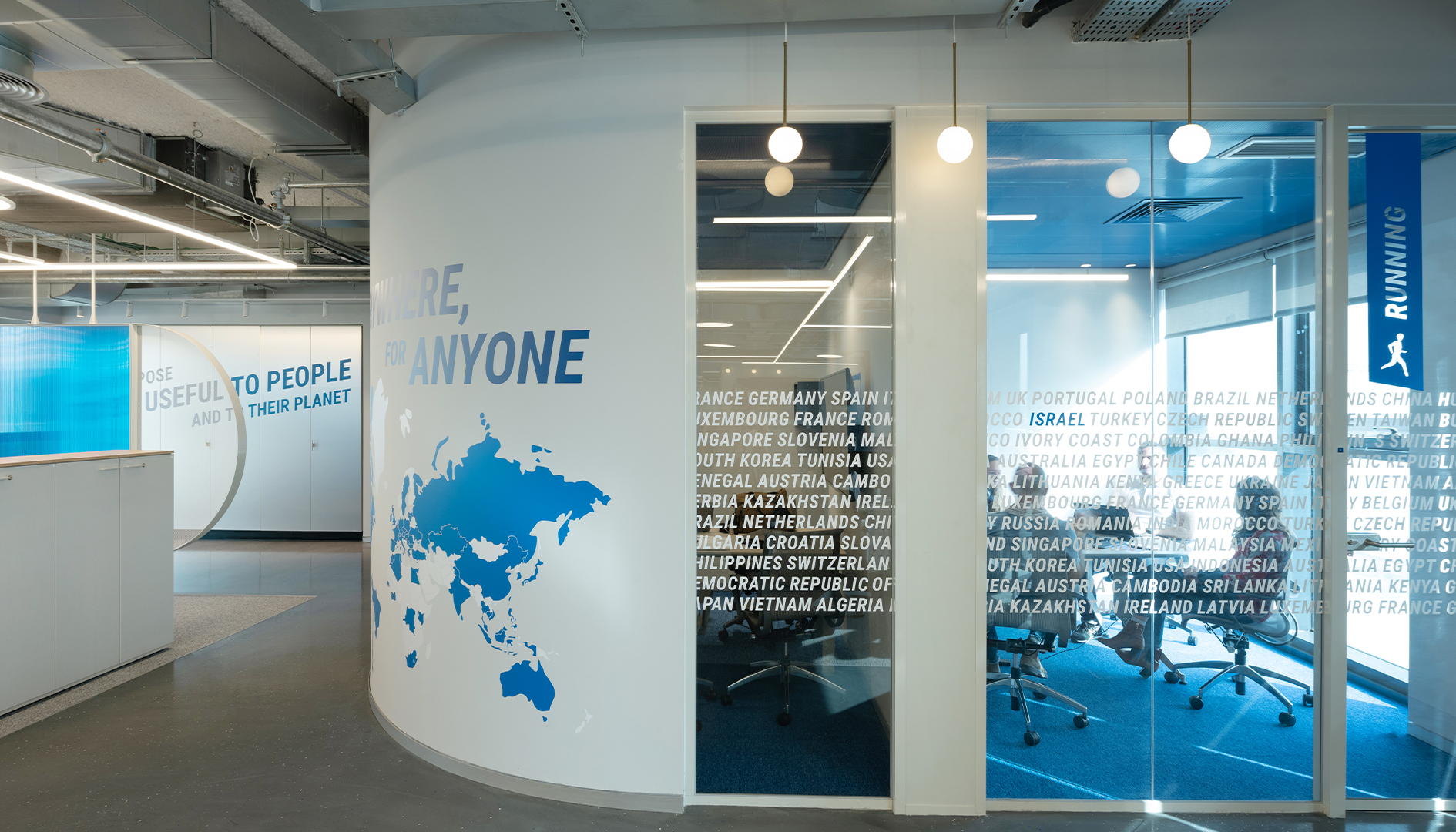 Decathlon
Decathlon is a global company in the world of sports equipment. The project was done in collaboration with Studio EN during which we looked for the exact dose between using the company's global and well-known branding language and creating areas with a wink using material and elements unique to the workspace.
The goal was to create an inspiring and unique work environment. In a competitive employment world, we are required to understand in the employee retention and recruitment strategy, part of our thinking is to create spaces that will convey a message to employees that they are an important part of the success and accomplishment of the company. The design in the space conveys values ​​and story in a unique way beyond the language known from the digital worlds.
The space has a rounded conference room around which we chose to incorporate tennis balls that hung from the ceiling and became a work of art. The element conveys the story of the company that emphasizes sports, creativity and thinking outside the box
Decathlon invests a lot in sustainability in product development and is especially proud of its brass shirts that originate entirely from recycling, so we produced in the cafeteria a wooden storage that has a transparent Plexiglas in the front part in the form of a brass shirt for bottle recycling. The goal is for the opening of the shirt to be filled with bottles and to remind employees that recycling is a significant part of the company's operations.
Architecture: Studio EN
Photo: Gideon Levin