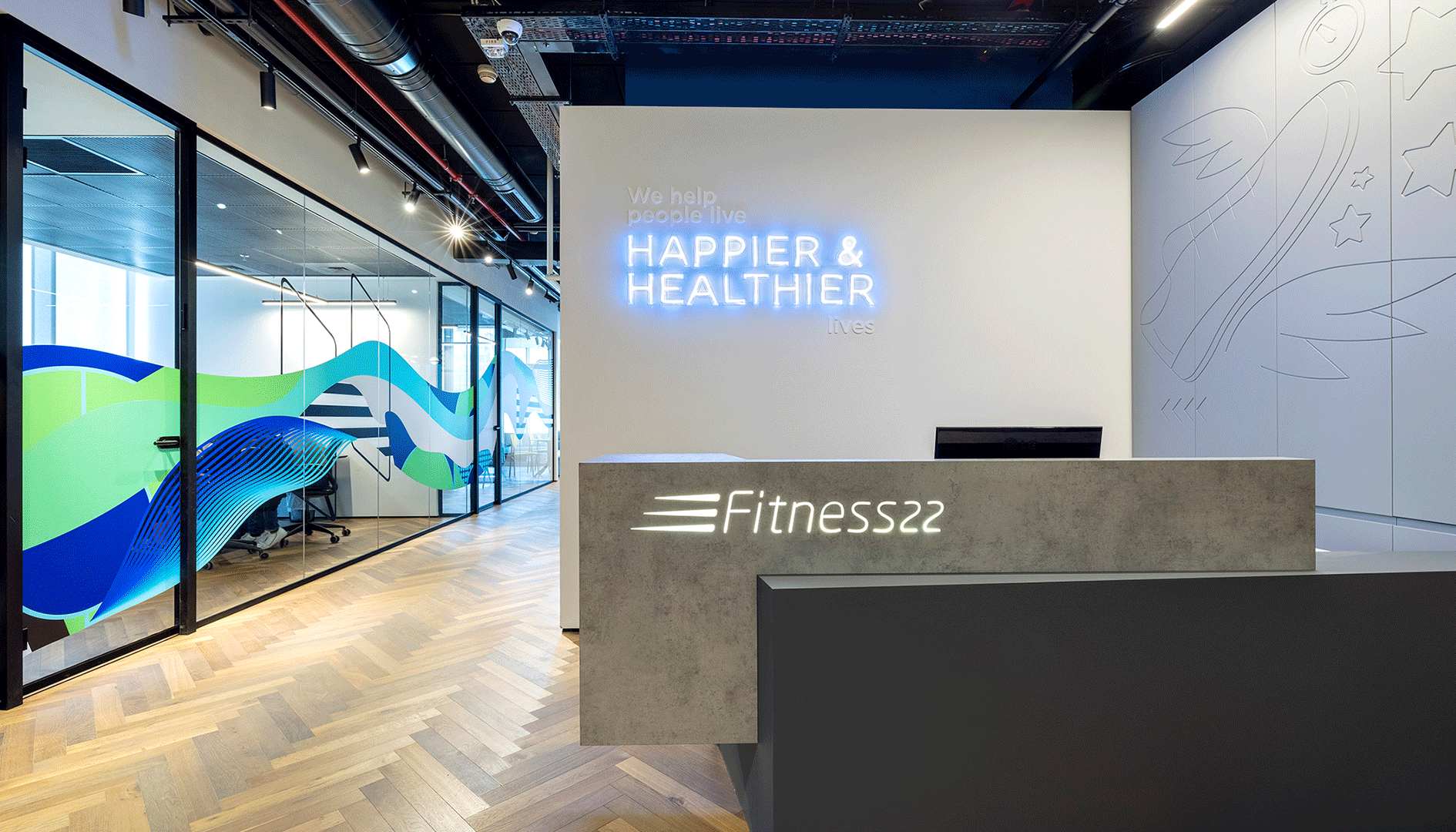 Fitness 22
An app company in the world of fitness and sports.
It was important for us to create a sense of speed, a graphic language that would create a digital feel. The use of bold colors of applications and slightly shimmering elements created this customer experience.
At the entrance, we incorporated a bright and minimal logo and used neon lights with the company's slogan.
The electrical cabinets at the entrance received a graphic notch that turned them from a mantle into a stunning design element.
The customer's requirement for glass was dynamic privacy, meaning not all rooms needed the same amount of privacy, and to create something lasting and to strengthen the sense of speed we created a dominant wave on the glass.
The entrance wall has a stunning climbing wall-like appearance.
Photography: Uzi Porat