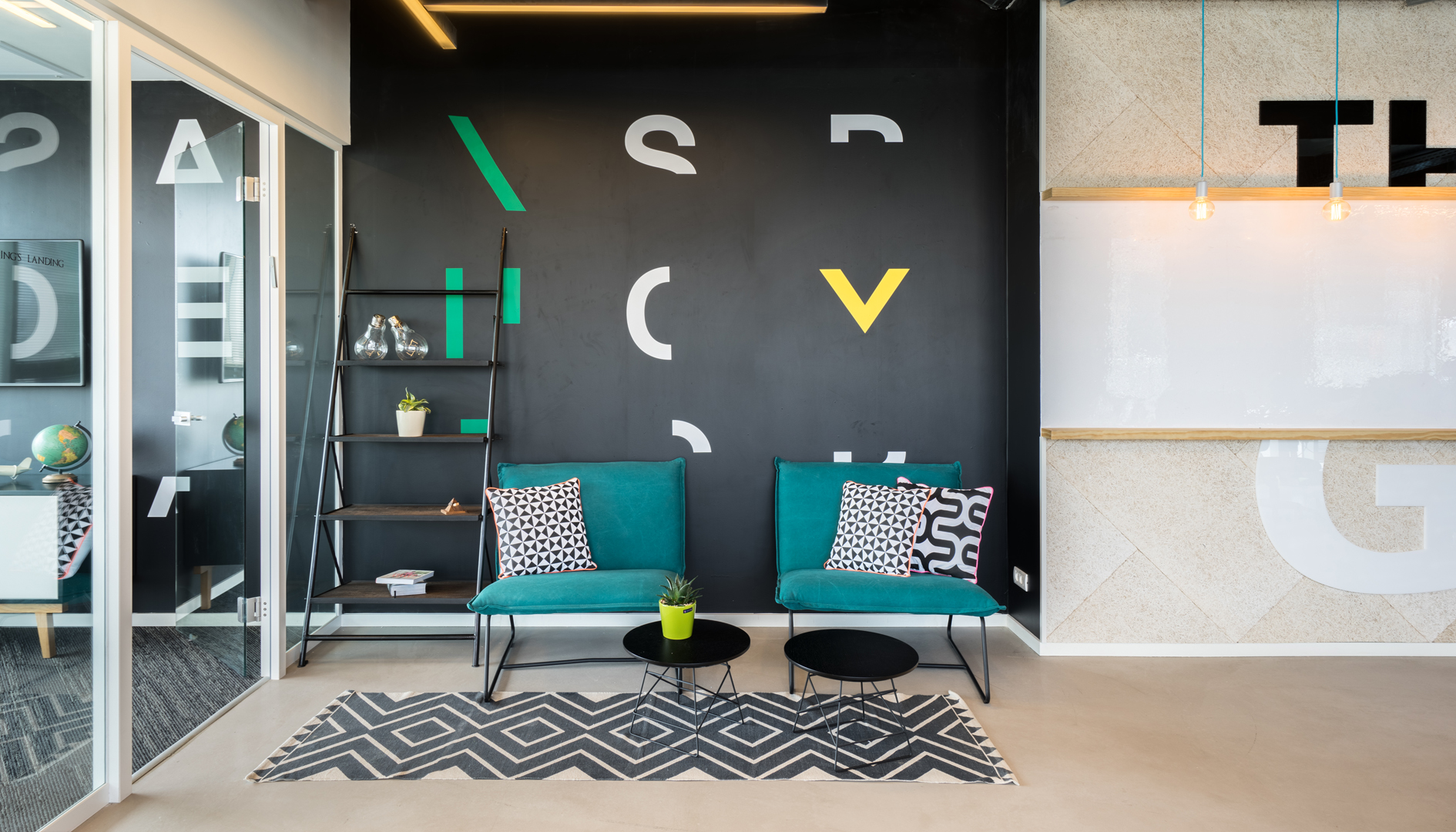 GEOEDGE
Gaoadg company moved to new offices in Tel aviv, the requirement was to create an open work space, which encourages interaction among employees while reflecting the company brand and content. the graphic design addresed to the Architecture, adding color and a statmet to the space
The project combines solutions of vinyl stickers for walls and vinyl stickers on the glass thats creates the clouds effects, whiteboard installed on PVC bords, wooden fram on corck and whiteboard that use the colomn corner.
we treated the glass windows as a full surface that combines buth the necessary privacy and the desire to create one space that is open and airy, with interesting artwork we allowed it in a manner that Interrupts the glass in the least expected way.