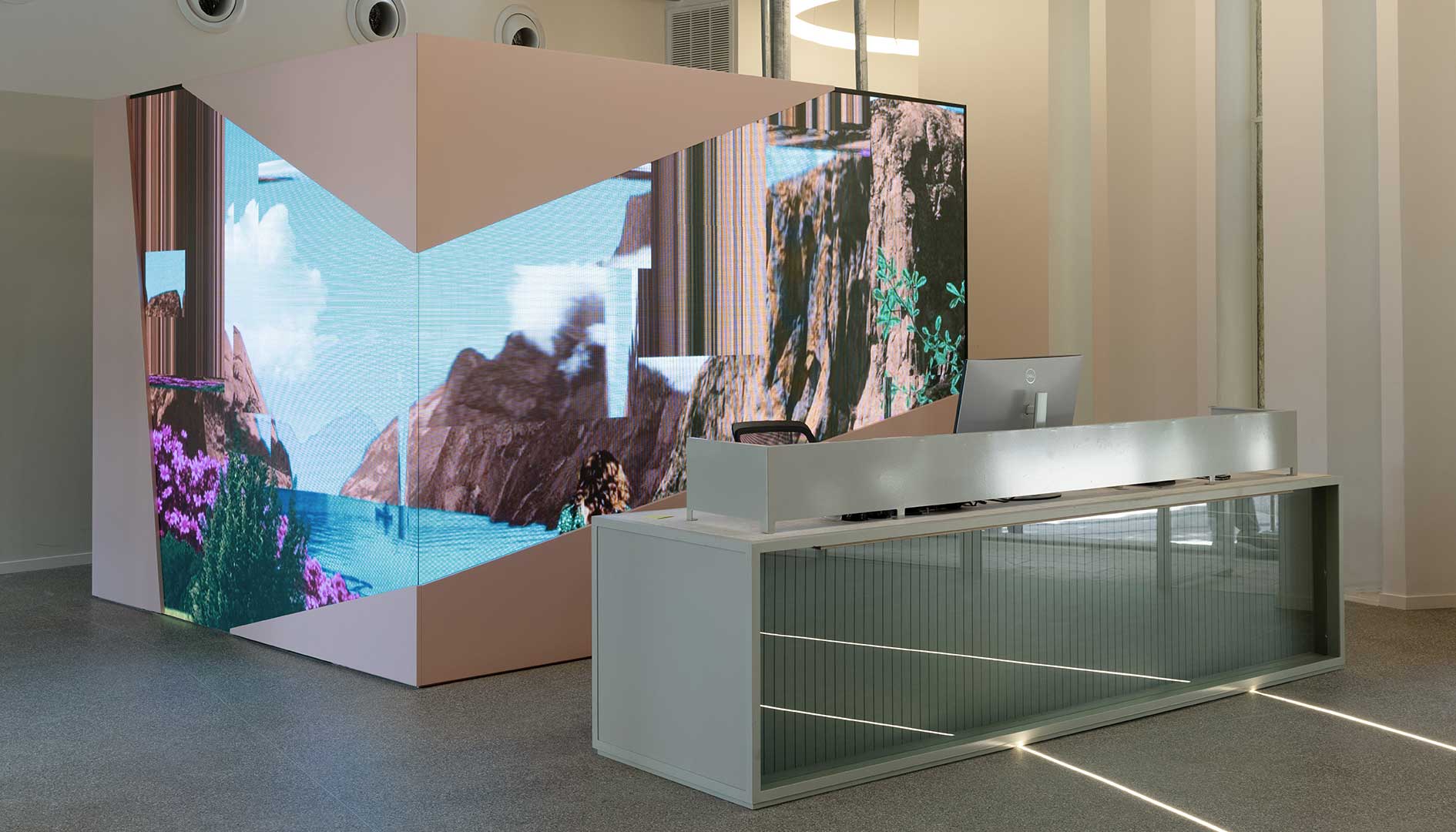 Lightricks
Lightricks, an amazing Jerusalem company that produces applications in the field of image processing.
We had the privilege of working on this project at Belgium House located at the University of Jerusalem.
Magical conservation building most of which goes in circles.
The 3D elements implicitly addressed each of their applications and the goal was to produce elements that would change with the movement in space. For example, layers of mirrors on a staircase with a formal smile – the reflection of the movement on this element will affect its visibility.
Another example of working with Plexiglas in transparency but with color varies depending on the encounter of light with color, an element that can be obtained as almost completely transparent or very colorful, depending on the angle from which you look at the element and the light that strikes the element.
Belgium house was once a hotel and some areas of the company were kept in their original name, so in the "residential" area we created a wall that was inspired by a wall with keys of a hotel lobby, but instead of keys, we created a wall with signs that can be hung on a door, inviting users to use graphics as another designed product to change the scenes within the workspace.
Photography: Gideon Levin