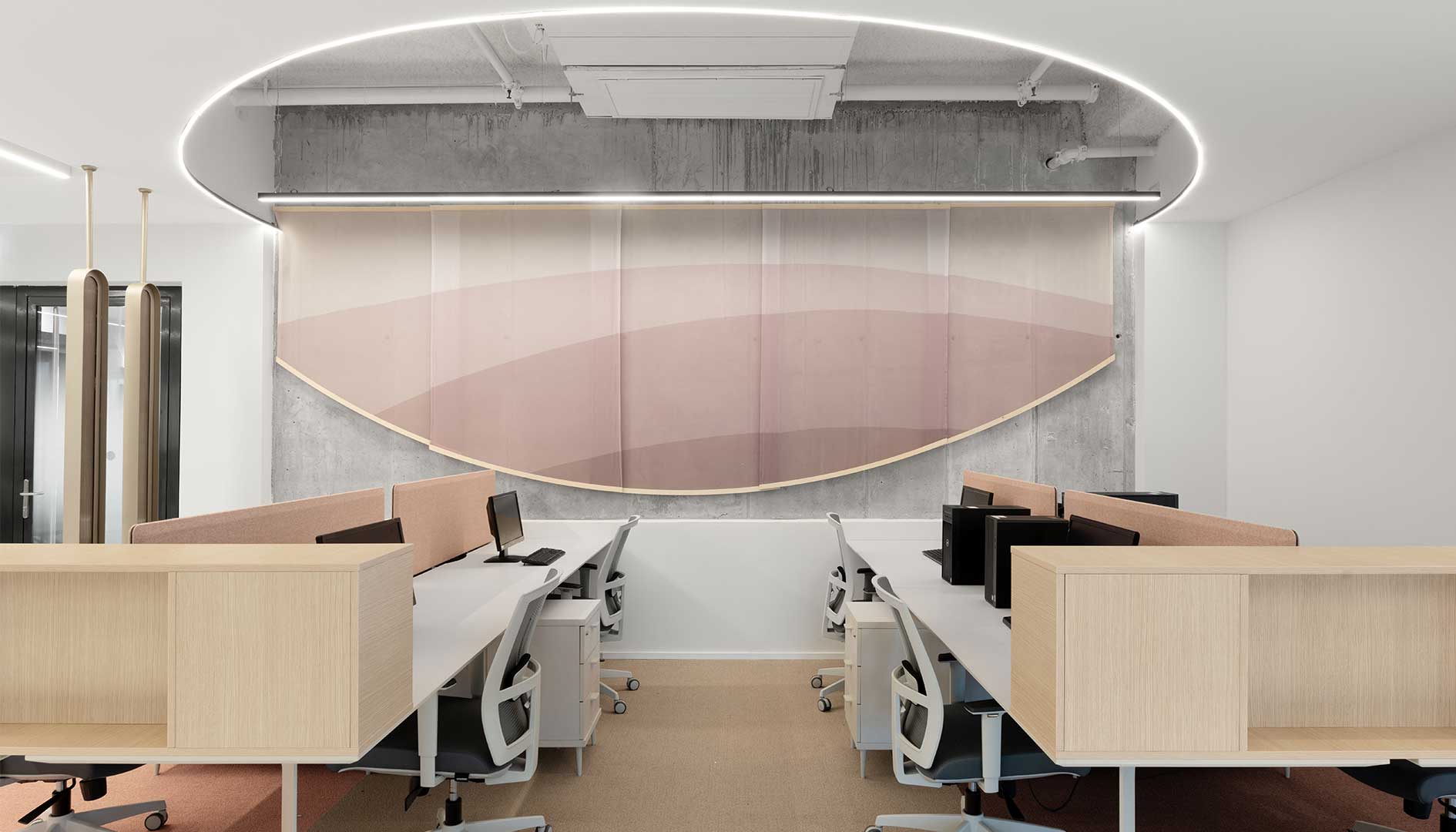 MDB
A company of laboratories in the field of medicine and research that wanted to create a pleasant and relaxed place in order for the graphics to be an integral part of the architecture and to connect in form and color.
In this project, the line between art and graphics disappears and the details of the graphics combine unique printing on canvas.
In front of each facade of the open space, the fabrics emphasize the formality of the ceiling in a dialogue between straight and rounded lines.
The main challenge was working with different materials, we created layers of colored plexiglass-looking mirrors that created soft abstract shapes.
We combined a delicate black manual illustration on the white ceramic alongside minimalist signage on the doors.
Photography: Gideon Levin