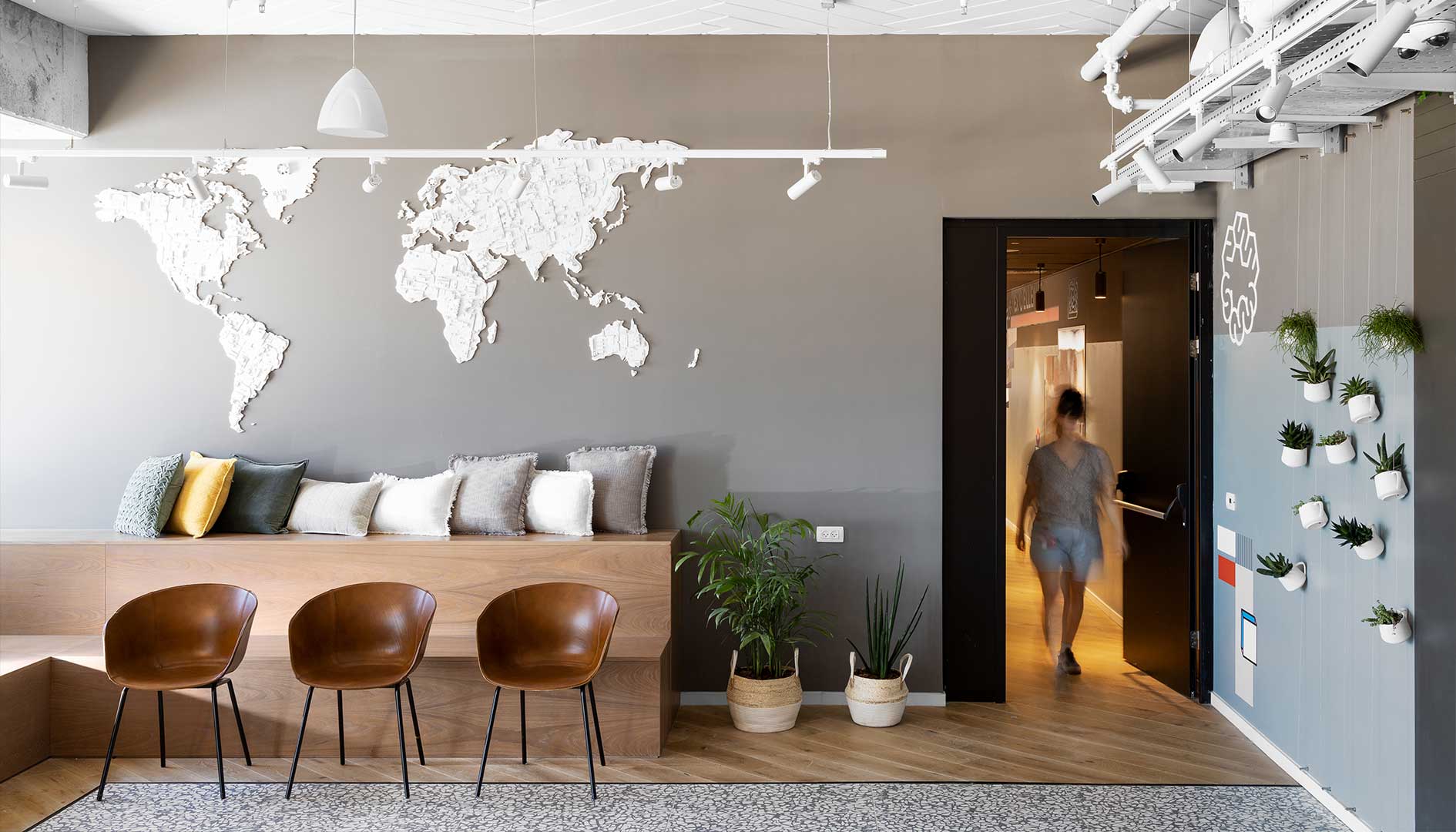 CERAGON
The Ceragon media company allowed us to enjoy character illustrations and the creation of a world in its entirety.
When you visit the offices and move between the corridors and the telephone booths, you can create an illustrated film in your imagination and you can not fail to characterize each character with her own behavior.
In our imagination, the illustrations are actually the employees of the company in funny situations from everyday life.
The language of the illustration is very up-to-date but as an art, can also be super-temporary. In the conference rooms, we worked with patterns that matched the colors of the offices' acoustic walls.
We incorporated natural vegetation into the project and worked alongside "Intergreen" who helped us produce Flowerpots from cups where plants could actually grow.
In the main cafeteria we created a world map of internal chips of their products, after searching in the company's warehouse bins, the garbage became the main creation.
Photography: Alon Shapira