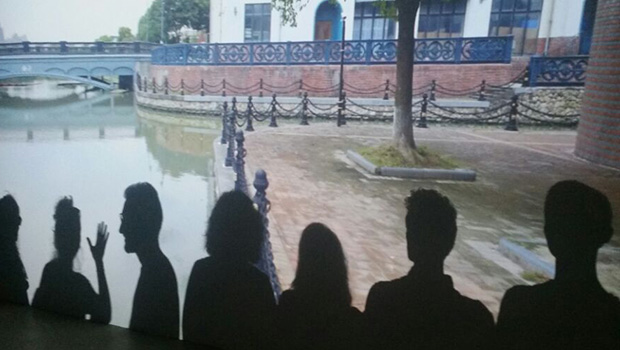 A decade for Luka
It all began in Chinatown.
Even though we apparently missed the decade celebration for the studio, and this year is our 11th year up-and-running- I would like to reflect on days that passed and days to come. Those were eleven years of making and creating, dreams that shattered and lots that came to be.
15 years ago, I working at a boring (though prominent) architectural firm in New-York – punching the clock for each cigarette break – passing my days working endlessly on plans and sketches.
I aspired to produce modern stencils for nurseries and children's rooms and starting up my own business that I would enjoy.
I found a supplier on Grand street – a 90 years old Chinese person, who mumbled in broken English asking "why won't I cut vinyl decals because stencils are a thing of the past". Just like that – a conversation carried out in a strong Chinese accent and a light Israeli accent with 60 years between gave birth to LUKA. He took me by the hand and showed me the possibilities of decal cutting. Back in 2002 it was quite revolutionary, I believe.
Enough Nostalgia for one post…
11 years I've been working alongside amazing people, who care about the studio and the clients. If I had to pin point what's working here – the people would definitely be at the top of the list.
On the crazy road I've gone through, full of ups and downs I discovered that along with ADD, need for immediate satisfaction and hopping from topic to topic I have plenty of patience.
Thanks to our clients who encourage and trust us through the process up to the end result – never taken for granted.
And great thanks to all the crew that gets the job done and do it well!
Wishing for more great times at the studio, I would like to thank each and every one in person from the bottom of my heart. May we grow and prosper together!
תכירו, הסטודיו שלנו :)