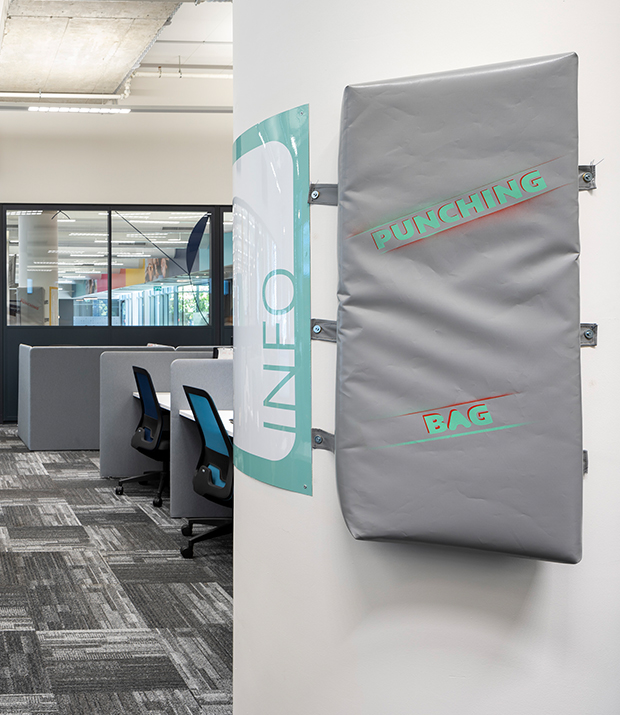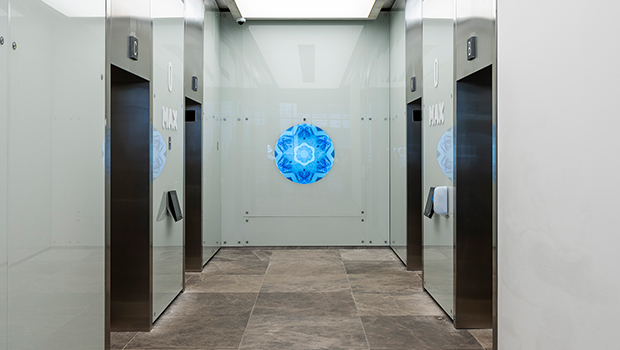 HOW TO IMPROVE WORKER RETENTION THROUGH INTERACTIVE DESIGN ELEMENTS
The goal of environmental graphic design is to enhance the user experience (UX) through the visual translation of ideas into the environment. In order to shape a spatial experience environmental designers use different types of graphic design, art, lighting, signage and landscaping. However, in order to create a real interactive experience and take the UX to the next level, the field has evolved to include "touchpoints:" design elements created to connect users with the environment directly.
Instead of having to appreciate a wall design or an art element from afar, these elements invite users to engage with them physically. The array of interactive elements is limitless. It ranges from something as simple as an interesting door handle to something as complicated as an interactive digital display in lieu of traditional signage. 
Research has shown that the use of interactive techniques enhances the performance of retail and office spaces. For retail, this might translate into larger sales, improving the display of objects and inviting users to inspect and try more products. For companies, interactive designs improve the worker's experience not only by making the space more interesting and engaging, but also by transforming work into a fun time. The result: better worker retention. 
We at Luka do all kinds of UX designs, and are always happy to realize our client's vision. Here you can see some of our favorite categories: games, motion graphics and interactive signage:
Musical Instruments