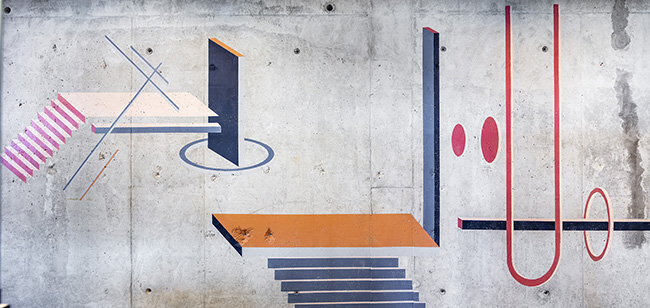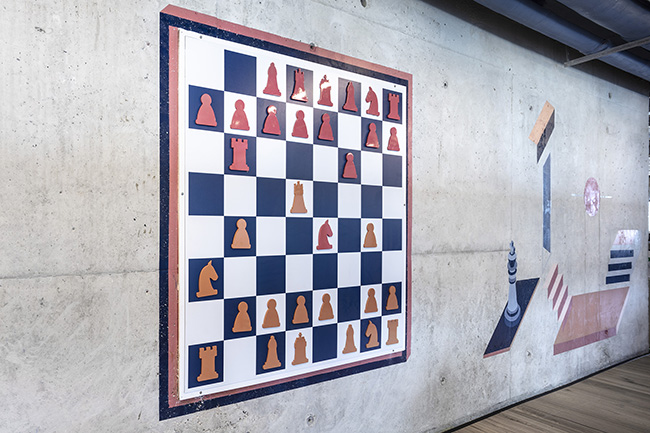 Featured project – SOK
When SOK, Russia's second-largest shared office space real estate company, opened its first international branch in Tel Aviv, they called on Luka to create a new Brand Book. This new design, inspired by Russian plastic and graphic artists, became SOK's new language for their worldwide expansion. Our goal was to produce a unique, fun, and engaging design, that would allow for different forms of expression, while maintaining a single line. We paid particular attention in creating a continuum between architecture and graphic design.
We worked with a variety of materials and techniques -wall paintings, digital and video art, and board games- to create a space that inspires to collaborate, increases productivity, and provides users a respite when they need it. At the entrance of the complex, we created an interactive wall graphic, video art projected on the company's logo that welcomes visitors into the space.
In the shared office space, we placed human-sized board games that invite people to get to know each other and play together. Elements that transformed plain walls into interactive spaces. Through our design, SOK had become one of the most inviting and inspiring shared workspaces in the city.