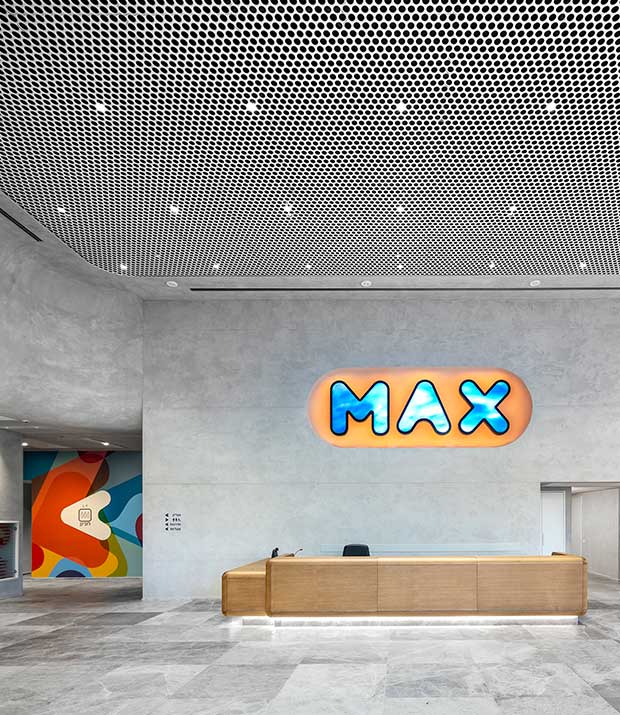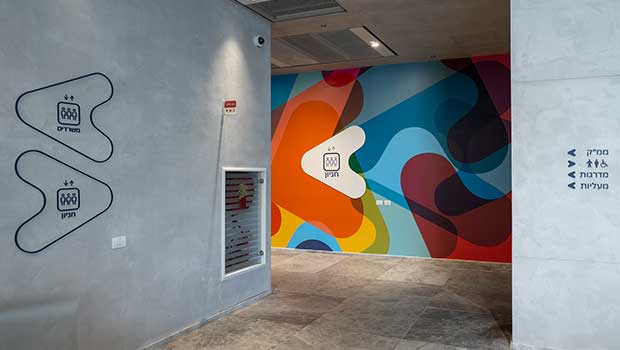 What is signage, but more importantly what is good signage?
In a few words, signage and wayfinding are tools that create a visual path through an environment. They help people navigate through your space. Good signage, however, should also feel connected to the company's brand and create a holistic experience for visitors and workers. 
We as humans are attracted to experiences. How we experience a physical space shapes and molds our thoughts and actions. Imagine a new customer entering your office, an unfamiliar environment. Environmental Graphic Design gives visitors confidence to navigate unknown terrain while at the same time telling the story of your business.
MAX ENTRY HALL (left) Love at first sight. That is the effect that we aimed to create at Max's entry hall. A few elaborate and beautiful signs and details completely transformed the space, creating a memorable first impression for guests.
 

Don't forget the brand

-By using consistent brand design elements like color, type, icons and placement of signage, you won't only help people find their way, but will also connect them to the company's values. 

 

Less is more

-The shortest the message the easier it will be to read and understand, too many words can be hard to read from a distance. 

Size should match the visual distance

-Think like a new customer, what is the appropriate distance you expect your sign or display to be viewed? Are there any obstacles that might be on the way? Will the signage be self-explanatory in case they don't want to ask for directions?

Fonts

-Easy to read fonts should be used for maximum legibility

Great design-signage should be functional, but that doesn't mean it can't be beautiful, fun or innovative. 
Check out these amazing wayfinding designs by Luka: 
Intergreen 3
How many times have you got lost in the parking lot? The memorable signage that we made for "Intergreen 3" does not only help visitors find their car or the closest exit, but transforms their parking into a visually pleasant experience.
FOZ – Friends of Zion Museum
For Foz's signage we designed a special combination of iron and light, which immediately captures the attention of pedestrians in the magical streets of Jerusalem.
Max